About PRC
PRC/PWO Parvarish Rehabilitation Center in Karachi provides evidence-based treatment for addiction and psychiatric issues. We focus on individual differences and the inherent similarities of the disease. Our clients are given extensive, holistic, treatment through behavior modification, therapy, and medicinal assistance.
We specialize as an addiction center but we also treat patients with psychiatric issues and behavioral issues. Our treatment is an inclusive treatment where the relationship between family is one of our top priorities. We focus on engaging the family in a healthy conducive environment for our patients to excel after they leave our treatment facility. We provide care for mental disorders with the assistance of psychiatrists as well as psychologists, Our aim for each of our clients is always to be able to reintegrate in society effectively.
We are a multi-facility organization in Karachi and we pride ourselves in our success rates and our charitable centers that take care of each client with as much care as the next.
OUR VISION
"Parvarish Welfare Organization provides treatment services for addiction as well as mental health. Our goal is to reintegrate our clients into society without medicine or chemical dependency. As one of the pioneers in addiction treatment, we aim to be the leaders in making effective treatment available for all"
OUR MISSION
Parvarish Welfare Organization ("PWO") has multiple centers to be of service to all socioeconomic classes. We strongly believe that recovery should be available to everyone, at all times. In alignment with NIDA principles, our trust lies in our evidence-based treatment program. We provide extensive care to our client's with our holistic treatment program.
Parvarish Welfare Organization ("PWO") outreach programs aim to educate youth and adolescents of our country, holding drug awareness and recovery seminars in schools as well as in underdeveloped regions of the country reaching thousands of people. Through this we have been able to work towards prevention to eradicate the menace of drug use in the society, which is one of our primary goals.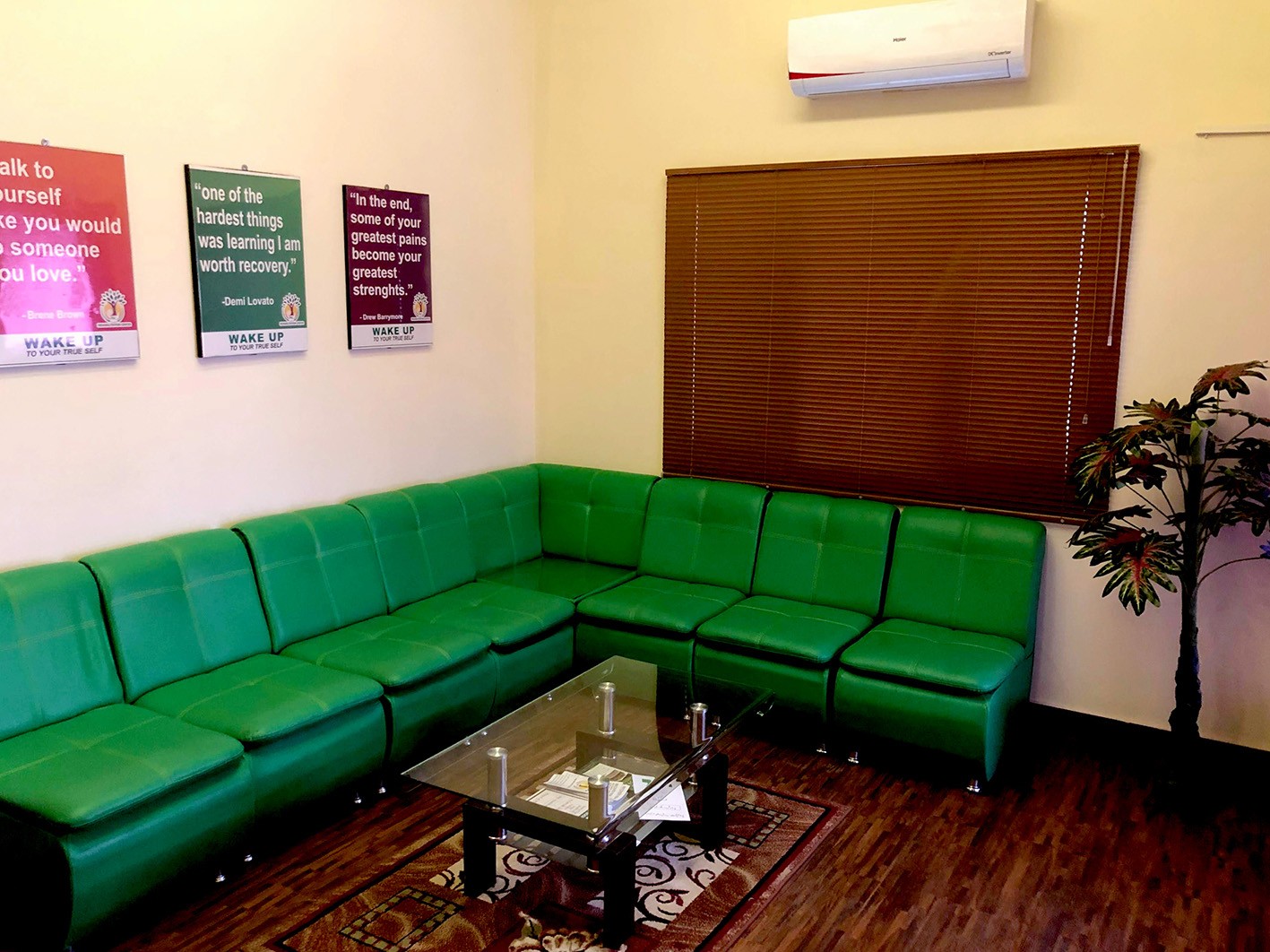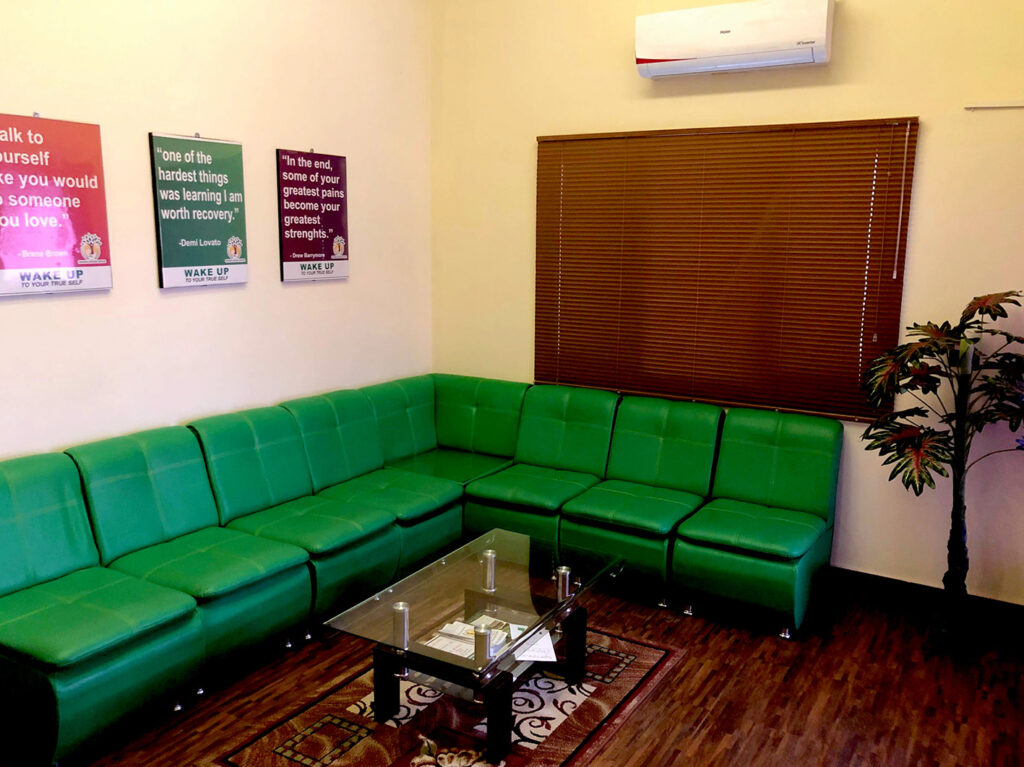 ARE YOU LOOKING FOR REHABILITATION CENTER FOR YOUR LOVED ONES?
Drug and alcohol addiction impacts the lives of not just the individual but the entire family. At first, it may seem like your loved one has control and can stop. With the passage of time you see them continuing to use and the onset of changes in their behaviors, leaving you feeling helpless.
To find the right treatment center you need to understand that they are facing a disease with underlying mental health concerns.
At PRC recovery center we are here to guide and support you through the process so whenever you are ready to help your loved one, contact PRC Clifton Karachi at 0341-1959599.
DOES YOUR LOVED ONE NEED TREATMENT PROGRAM?
You may think your loved one can overcome addiction on their own but this is not likely to happen. Serious addictions need professional care and carry indications such as those below:
Work and at-home responsibilities become difficult to manage.

Significant cravings occur when they stop using

Pain and discomfort when they stop using

Tolerance for their substance is increasing and they are using more and more

They are struggling financially or have turned to theft to support their habit
LEARN HOW TO FIND
TREATMENT CENTERS
FOR A LOVED ONE
It is not always possible for a family member to force another person into drug or Rehab alcohol addiction treatment. Initially, you can try and encourage them to seek help. However, in some cases, you may need to be aggressive in creating treatment programs for your loved one. That means reaching out to a treatment center like PRC Rehabilitation Center Karachi.
There may be cases where an individual is unable to make the right decision for himself/herself and the family has to intervene and take that difficult decision for them. PRC Rehabilitation Center has an extremely professional Crisis Intervention team that retrieves the client from their home and brings them to the safe zone, in this case, the treatment facility to begin in-patient treatment. Duration of a minimum of 3 months is highly recommended by the facility but could vary from individual to individual. PRC Clifton Karachi also offers dual diagnosis treatment programs for those who may be battling mental disorders in addition to their addiction.
A comprehensive treatment program includes clinical assessments and tests, detoxification, withdrawal management, psychotherapy, motivational interviewing, one-client sessions, group therapy, art therapy, behavior modification, family counseling, yoga and meditation, and trigger management along with equipping them with life skills, and motivational sessions to equip them with the needed mechanisms to cope and manage their disease and recovery.
As a family member and well-wisher, you need to learn not to enable your loved one in any way. This would mean cutting them off financially, putting in boundaries, and not being emotionally blackmailed by them in order for them to come into Rehab alcohol and drug treatment centers and work towards recovery.
Parvarish Recovery Center is a family therapy program that will help to facilitate the necessary communication you as a family need to reach a place of respect, understanding, forgiveness, and love.
Reach out to
Parvarish Rehabilitation Center in Karachi
for Help!
It could be a challenge to find the best rehab alcohol and drug addiction treatment for your loved one as you want the best for them. At PRC Rehabilitation Center Karachi we can provide you with answers to all your questions and help you to help your loved one.
Please contact our dedicated team at 0341-1959599.
We are here with you!